2013-14 News
February 27, 2014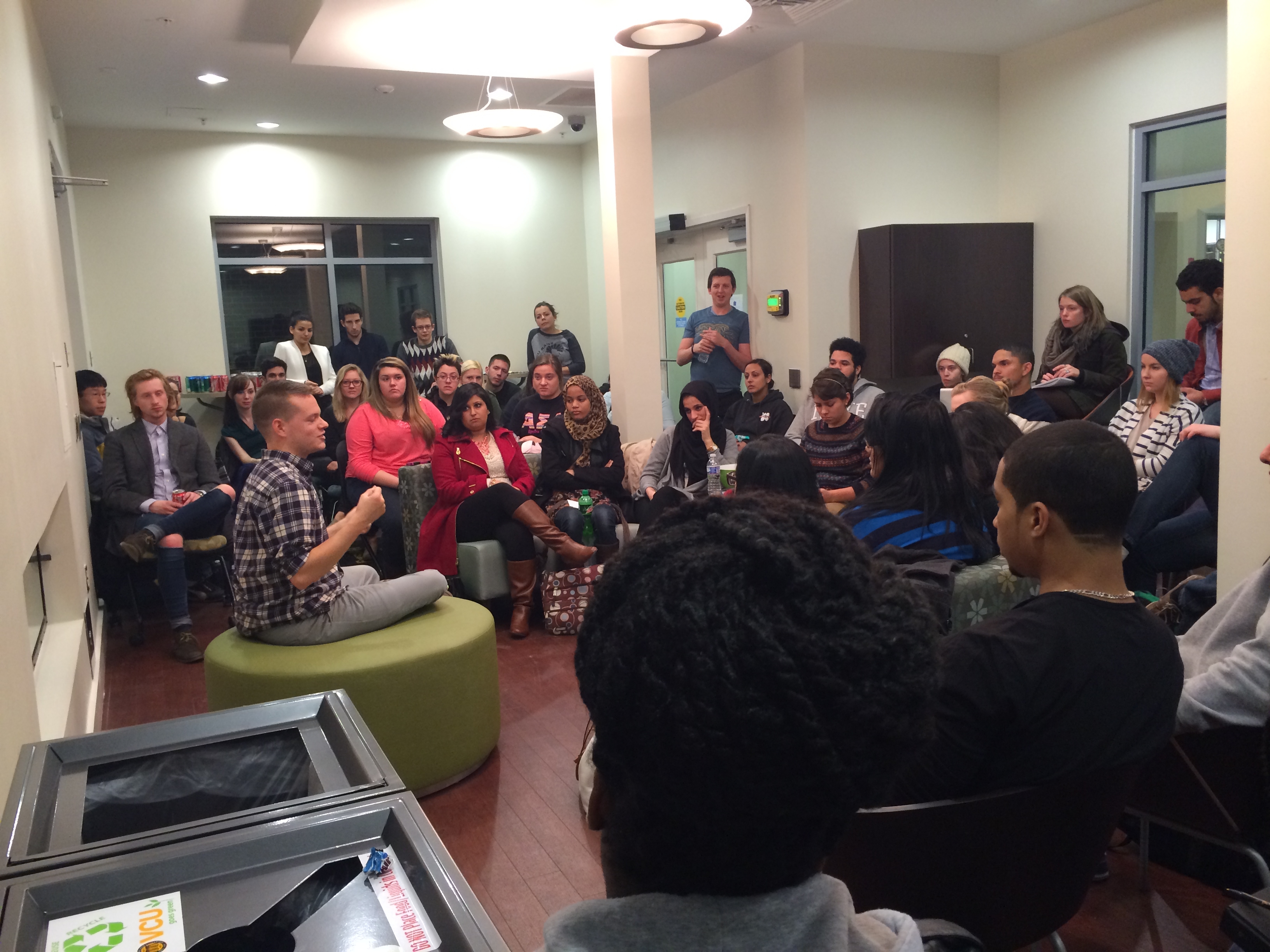 About 50 VCU students gathered in the West Grace North Residence Hall Fireplace Lounge to share stories about their travels abroad at the VCU Education Abroad office's PanoRAMa.
March 3, 2014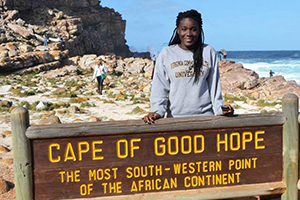 Virginia Commonwealth University has pledged to join the Institute of International Education (IIE)'s Generation Study Abroad initiative to double the number of American students who study abroad by the end of the decade.
February 26, 2014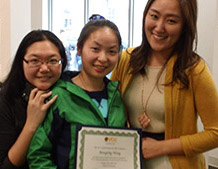 VCU's international students who made the Dean's List in Fall 2013 attend a reception held in celebration of their achievement.
February 6, 2014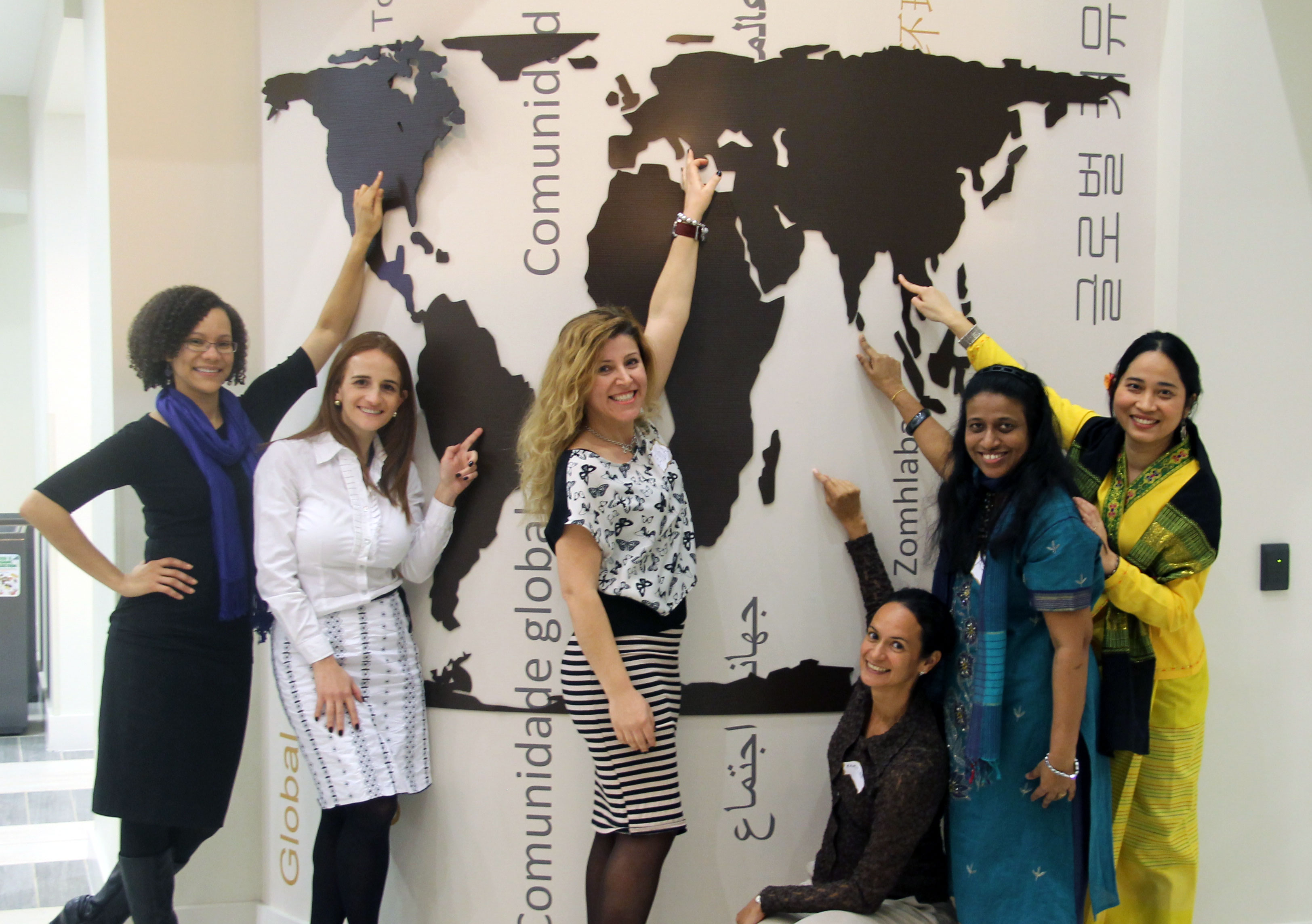 VCU Globe hosted its inaugural Global Engagement Series allowing students to meet and discuss various topics with international scholars from Kazakhstan.
February 12, 2014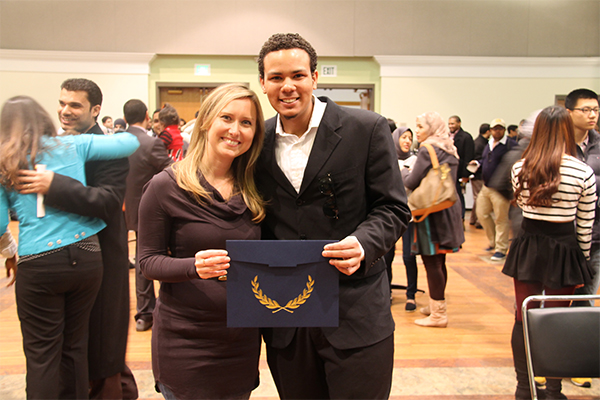 Students of the English Language Program celebrate as they become Fall 2013 graduates of the program.
December 11, 2013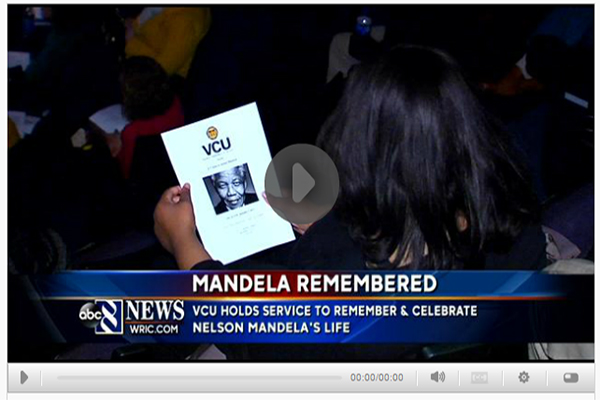 GEO in the News: VCU Holds Tribute to Nelson Mandela (WRIC,12/11/13)
VCU's tribute to Nelson Mandela coordinated by GEO, the Black Education Association, and the department of African American Studies is covered by local news station, WRIC-Channel 8.
December 9, 2013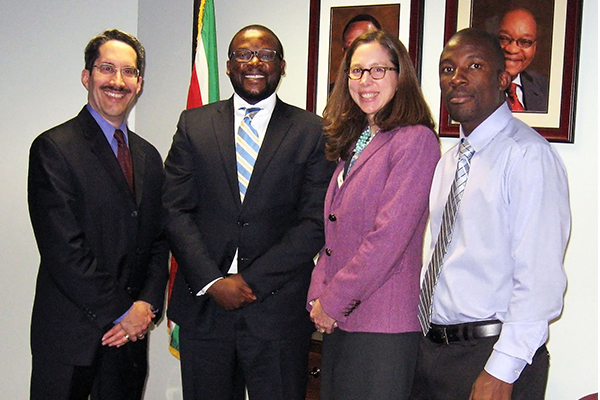 VCU Jazz has been invited to perform at the Nelson Mandela Memorial Service Wednesday, December 11 at The National Cathedral in Washington, D.C.
December 6, 2013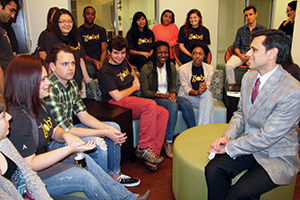 More than 30 VCU Globe students gathered in the "fireside lounge" of the new West Grace North Residence Hall with VCU President Michael Rao, Ph.D. to discuss a range of topics.
August 21, 2013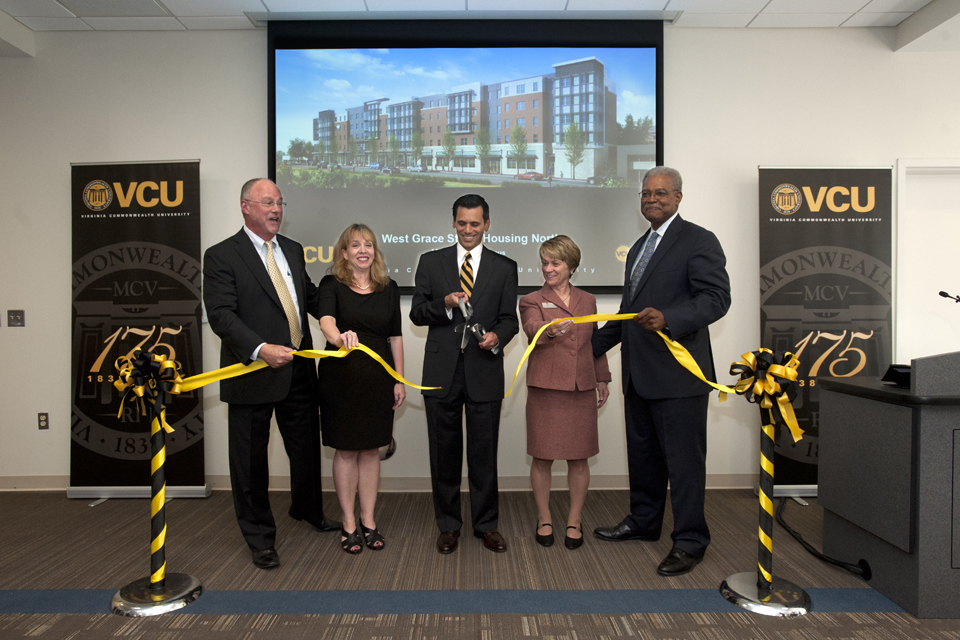 VCU's Global Education Office oversees Globe, and students in the program will be involved in a globally themed curriculum that leads to a certificate of global education, co-curricular activities in the residence hall and beyond, and experiential learning through engagement in global communities on campus, in the city of Richmond and abroad.
December 6, 2013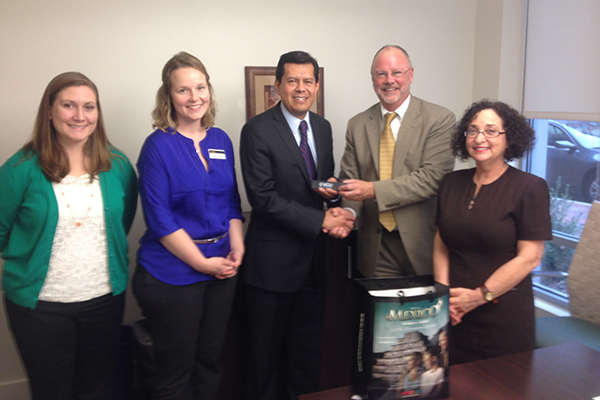 Consul Anibal Gomez Toledo, Head of the Consular Office of the Embassy of Mexico in Washington, DC visited Virginia Commonwealth University to discuss opportunities for collaboration in higher education between Mexico and the U.S.