Virtual global learning provides an alternative to studying abroad

Virtual global learning provides an alternative to studying abroad
Contact: Nicol Tinsley
Global Education Office
804-828-6643
nctinsley@vcu.edu
Richmond, VA. (March 24, 2021) — Studying abroad for the past academic year has been significantly altered for students across the globe due to the worldwide pandemic. As spring and summer programs were canceled, some students who had planned to study abroad throughout their whole college careers, suddenly had to reimagine what that experience would be.
In order to offer students an opportunity to experience studying abroad without leaving their home countries, many programs pivoted the learning process to include virtual study abroad opportunities that would allow students to continue learning target languages, connect with students from other universities, and learn about foreign cultures, albeit from the comfort of their own homes.
Three students who took advantage of virtual global learning opportunities recently shared their experiences with us.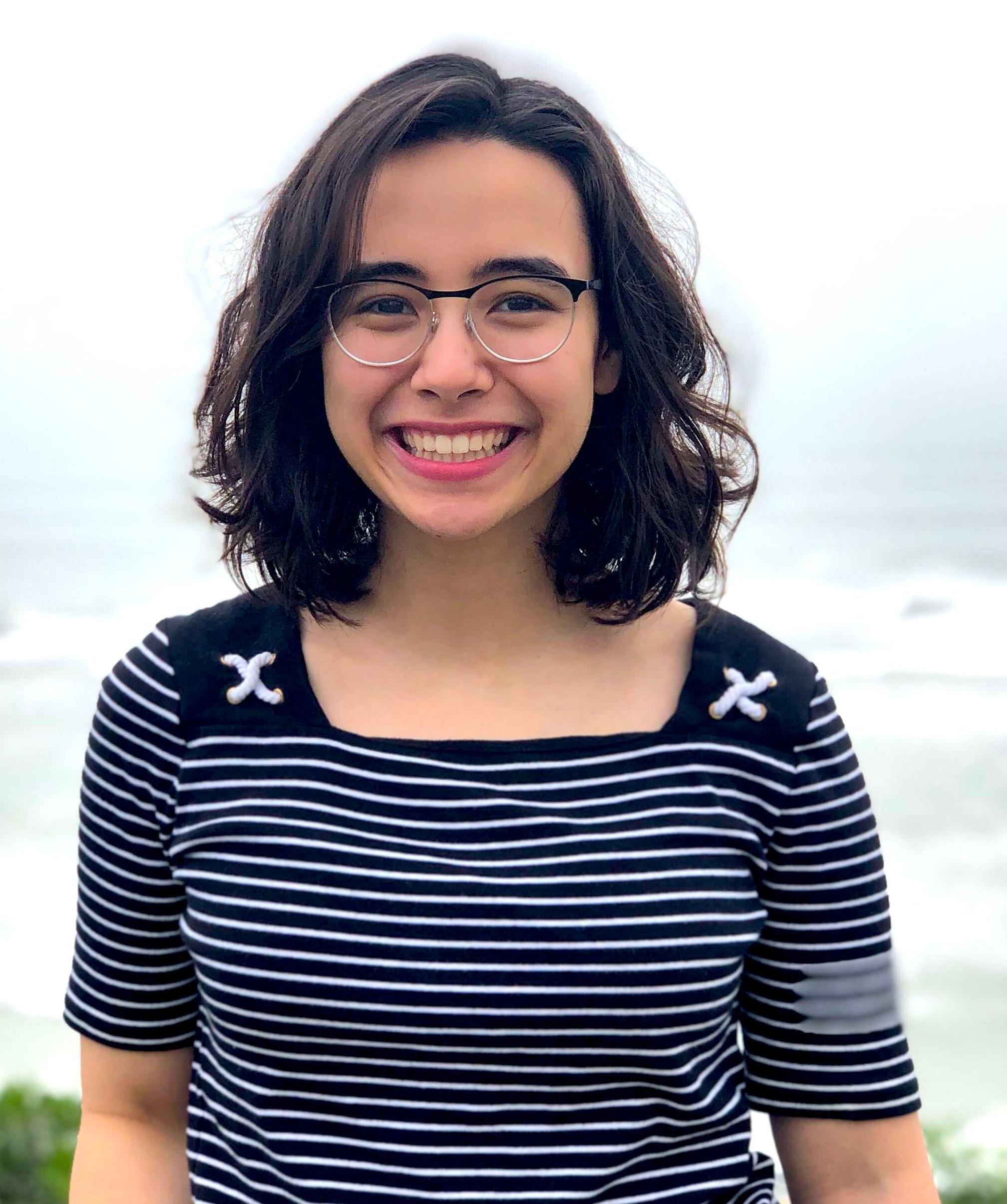 Mika Hayashi
Senior
Major: Biology
Best laid plans to study abroad while at VCU were thwarted for Mika Hayashi as she entered her senior year. Due to the pandemic, those plans had to be re-routed to a different type of study abroad.
"Part of why I came to VCU was the flexibility I had with classes. I planned my freshman and sophomore semesters with 19 credits in order to leave my whole senior year to study abroad," she said.
"Since my first semester, I had planned to study abroad in Japan to live with my grandmother as she is older, and in order to study Japanese in a more formal setting," she said. "I grew up speaking it at home with my mother, but as I don't live in an area with a large Japanese community, I don't talk or practice with anyone other than my mother," she said.
Hayashi's study abroad program was to include a semester in Japan at Kansai Gaidai University studying Japanese. When COVID-19 hit, the university offered two free online classes in which Hayashi enrolled. The Japanese class, conducted via Zoom, entailed an overview of grammar, speaking and vocabulary. In the second class, she studied kanji, a system of Japanese writing using Chinese characters.
"Both classes were fantastic and created a greatonline classroom environment,"Hayashi said. "MyJapanese class was especially a stand-out as there were only four people total, including myself, and it allowed a really intimate and playful setting."
"Because it was such a tight-knit small group, it was really easy to have everyone participate, and to get to know every person," she continued. "And the professor did a really good job of having everyone speak. I guess that kind of mimicked a real classroom dynamic."
Hayashi's Japanese course consisted of the instructor lecturing and teaching grammar structures, then designating breakout rooms for the students to further interact.
"And because there were only four of us, it would be two and two, and we would practice applying that grammar, and practicing the speech," she said.
A special benefit that has occurred is a new friendship that developed from the close-knit group learning Japanese together.
"While I'm not taking KGU classes this semester, I still call one of my classmates weekly. Even after the class, we meet up every Tuesday on Zoom and just talk about life or practice what we've learned," she said.
For Hayashi, moving to a virtual format was not without its drawbacks.
"Obviously, especially with a language class, you can't replace being in the country," she said. "Because language immersion is probably one of the best ways to learn a language and it also forces you to interact with people in the language you're trying to learn. Without that, I would say [virtual learning] does have its drawbacks," she said.
"But given the current situation, there's really not much you can do other than study abroad virtually. And honestly, I really feel as though I lucked out. I was able to take the classes that I wanted, and while I didn't get the in-person kind of cultural experience that I wanted, it was a good compromise," she said.
Overall, Hayashi feels fortunate to have had the anticipated study abroad turn into a virtual study abroad experience.
"I'm very lucky that Kansai Gaidai University provided the opportunity to study virtually with them," she said. "I think that while taking classes in person would have been a great experience, I got a lot out of taking classes with them virtually. And I really enjoyed my time there."
Hayashi will graduate in May 2021 with a degree in biology.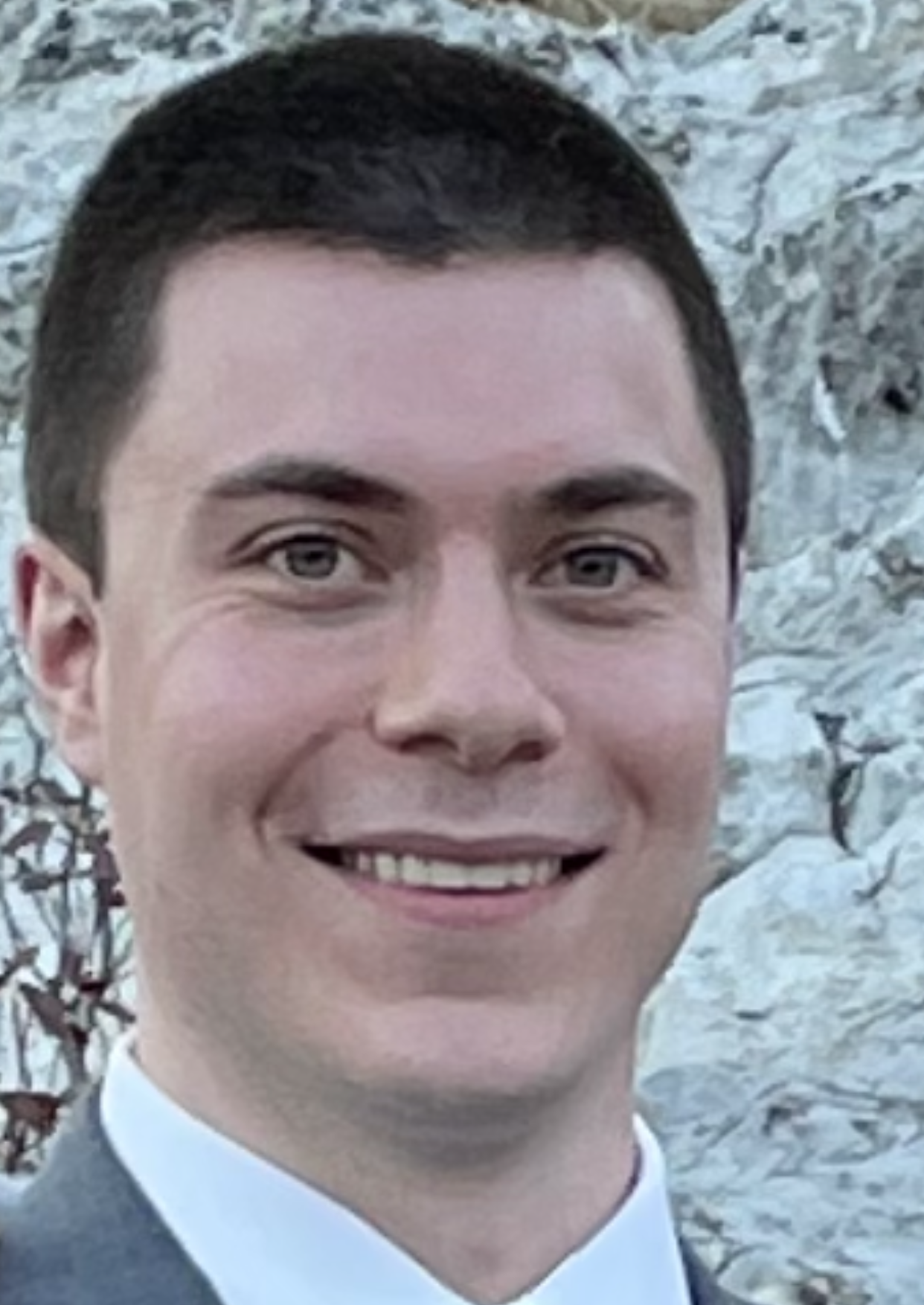 Benjamin Madnick
Senior
Double major: Homeland security and emergency preparedness and criminal justice
VCU senior, Benjamin Madnick, was awarded a Boren Scholarship to study the language Urdu through Boren's South Asian Flagship Language Initiative (SAFLI). The award was to consist of a summer intensive course at the University of Wisconsin - Madison, followed by an overseas immersive language study experience at the American Institute of Indian Studies (AIIS) in Lucknow, India.
"As a younger child a very big part of our life was living in India for two years," he said. "That was very formative for my life. So after coming back to the U.S., India and Pakistan have always been part of our lives in one way or another. That sparked my interest and my undergraduate career."
As COVID-19 hit the world, and summer study abroad programs were cancelled, Madnick's intensive domestic language study changed to a virtual format. During the virtual program, Madnick was immersed in an intense study of the language for at least 50-70 hours per week.
After the program ended in the summer, students attended a second bonus matriculation course, in order to maintain the language skills they had already learned.
"I'm lucky that Boren extended and provided an alternative. And we worked through Zoom; we were able to at least have half of a program online," he said.
Madnick feels that because his study abroad program had a focus on immersive language study, it helped to make the virtual transition a good alternative.
"That's why I think it worked so well for me," he said. "I felt more abroad because the language I was learning is a foreign language. I think that helped my experience," he said.
Even though it fell short of an in-person experience, Madnick still feels that it was a valuable addition to his language study.
"I do think that the study abroad program itself allowed me to gain the same amount of knowledge that I would have gained otherwise," he said. "I think I excelled tremendously from my initial Urdu capability of [basic greetings] to full conversation with people of that culture who can identify that I am a student of their language, and not just holding a dictionary and trying to put together phrases."
Madnick feels the virtual study abroad program was ultimately a positive experience. "I think I did learn; I think it worked, is the short way of saying it. Was it as fun or was it ideal? No. I was learning a language with dogs running around. But that's the story of everyone," he said.
"The benefits were that it didn't lose its effectiveness."
In order to participate in the study abroad portion of the award, Madnick extended his matriculation to remain a VCU student through the current school year. He is waiting for the decision of whether or not study abroad will resume in fall 2021 to determine if he will study abroad before graduating in December 2021.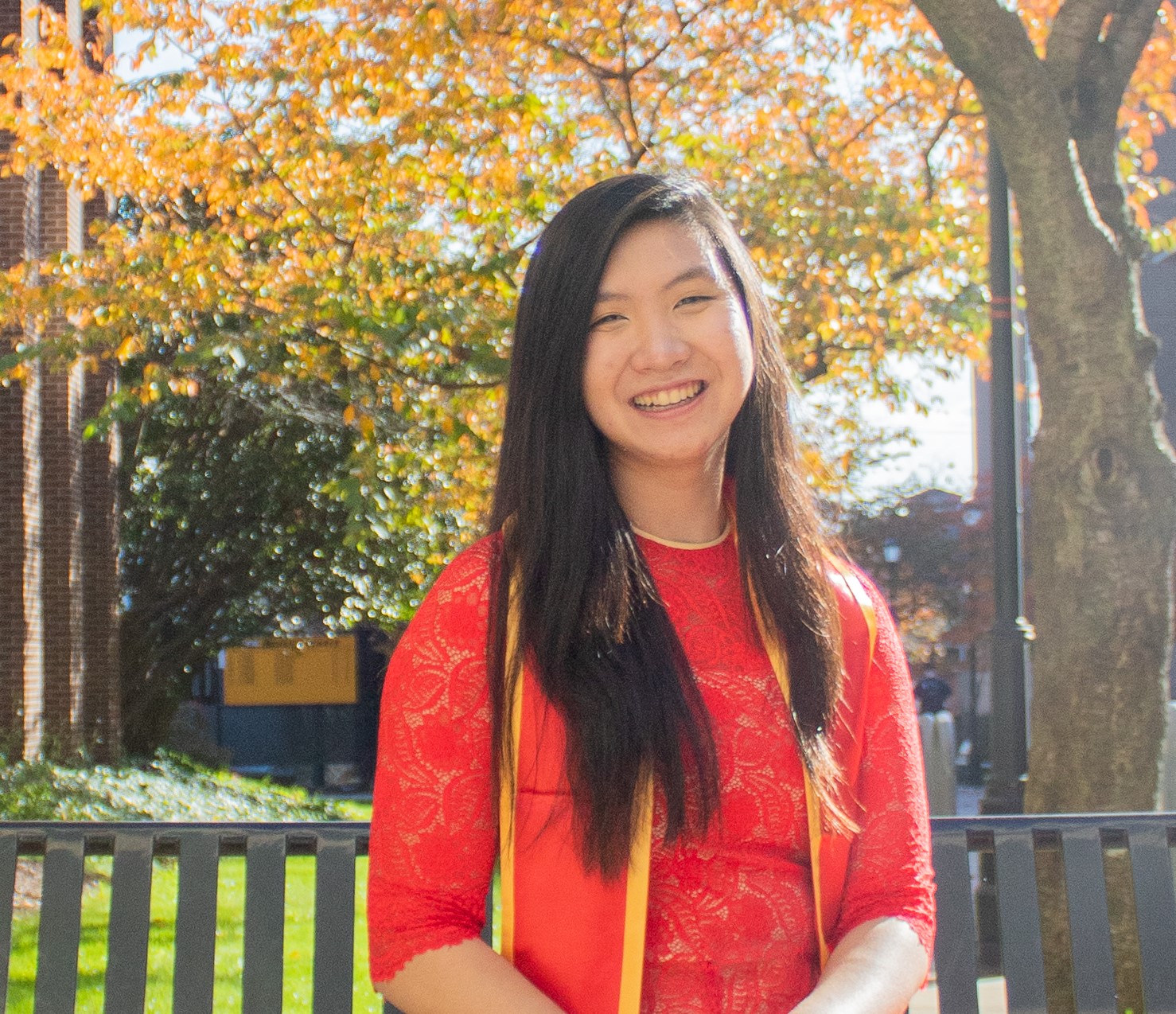 Kelly Nguyen
VCU Alumna, 2020
Double major: Political science with a concentration in international relations;
International studies with a concentration in social justice
VCU alumna, Kelly Nguyen, a former Honors College and VCU Globe student, won a 2020 Boren scholarship that would allow her to study Portuguese at the University of Florida for eight weeks during summer 2020, followed by a study abroad semester in Mozambique during the fall semester. When the pandemic caused a shut down of study abroad programs around the world, her in-person experience pivoted to an intensive online course.
"My experience over the summer learning Portuguese through Zoom was not what I envisioned when I applied for the Boren. However, given the circumstances, the African Flagship Language Initiative from the University of Florida did the best they could by being flexible and trying to incorporate as much of the scheduled programming as possible," she said.
While being able to study abroad on location would have been ideal, Nguyen feels fortunate that she still had the opportunity to study the language.
"Although I would have loved to have been in Gainesville, Florida, I am extremely grateful to have been able to learn Portuguese in the middle of a pandemic," she said.
The initial program was to include an immersive program involving students living on campus and enrolled in two classes, while being encouraged to speak Portuguese outside the classroom. Weekend events were to be hosted with local Portuguese families, including several overnight weekend stays. After an orientation in Washington, D.C. for all Boren scholarships winners, Nguyen would have then flown to Mozambique in September, where she would have experienced a homestay and full immersion in the language until the end of November.
Once students learned the study abroad program would instead be a virtual format, online orientations occurred and a rigorous schedule of four-hour daily classes began for the next eight weeks. Students also met with a Brazilian conversation partner three times a week. In addition, classes were held on Saturdays to help reinforce instruction.
The intensive virtual learning proved to be a good learning experience for Nyguyen, as the small class size allowed her to foster greater connections and to make the most of the class.
"I think it was because the class size was really small, so we were able to build that relationship," she said. "And since it was virtual, if you didn't speak in class, you weren't going to actually learn the language or practice it in any way," she said. "So with my class of only five students, we all had a chance to speak up and learn."
In addition to the intense language study, the course was supplemented with activities intended to be held in person, now held virtually.
"We had a cooking lesson by our Brazilian conversation partners, where she explained what she was cooking," she said. "So we kind of got a glimpse of that. But it was very different because we weren't actually eating the food. We were just making it."
"My professor also played a key role in how we learned the language because he would teach us Portuguese using different methods, such as through music and movies," she said.
Students from various universities across the U.S. participated and benefitted from the out-of-the-box methods used.
"Throughout each week, for about four weeks out of the eight-week program, each language from the AFLI produced a talent show of what they'd been learning," she said. "So Portuguese language is what I was studying, but there were also people studying Swahili, Zulu, Wolof, French, and each class basically got to do a little skit or slideshow about what they were learning."
Nguyen would still like to visit Mozambique in order to practice the language she recently learned.
"I want to go to either Mozambique or any Portuguese-speaking country to fully get the language because I still feel that although I learned a lot starting from zero, it's totally different to be in that environment," she said.
Nguyen is a fall 2020 VCU graduate, and recently received a Critical Language Scholarship to study Portuguese this summer virtually. She is also a semi-finalist for the Fulbright U.S. Student Program to be an English Teaching Assistant in Brazil spring 2022.