American Studies Program — China

American Studies Program
Note: The 2020 American Studies Program program is cancelled due to COVID-19-related travel restrictions. More information about the 2021 program will be forthcoming.
Program Description
The American Studies Program has run for 15 years. Launched in 2005, the American Studies Program (ASP) was designed for Chinese students who already have a strong command of English but want to test their English ability in a real-life university environment. ASP is a four-week academic/cultural immersion program that includes lectures from university professors and tours of local cultural and heritage sites. The program is located at Virginia Commonwealth University (VCU) in Richmond, Virginia. The city of Richmond is centrally located on the east coast of the U.S., thus allowing the program to incorporate visits to historic Jamestown, Colonial Williamsburg, Virginia Beach, Monticello, Washington DC and New York City.
Program Academics
During the initial three weeks of the program, students attend lectures presented by full-time VCU faculty. The lectures cover a variety of topics such as American history (from colonial times to the present), the American political system, American foreign policy, the civil rights movement, race and politics in America, the American presidency (from Nixon to Trump), the LGBTQ community in contemporary America, religion in contemporary America, globalization and international business, environmental science, life sciences and sustainability, and forensic science and criminal justice in the U.S.
Program Excursions
In addition to academic lectures, students participate in several out-of-town excursions: a two-night/three-day weekend visit to Busch Gardens, Virginia Beach, Historic Jamestown, Colonial Williamsburg and the Williamsburg Outlets; a day-trip to Monticello (Thomas Jefferson's home) and the town of Charlottesville; a two-night/three-day visit to Washington, D.C.; and a four-night/five-day visit to New York City.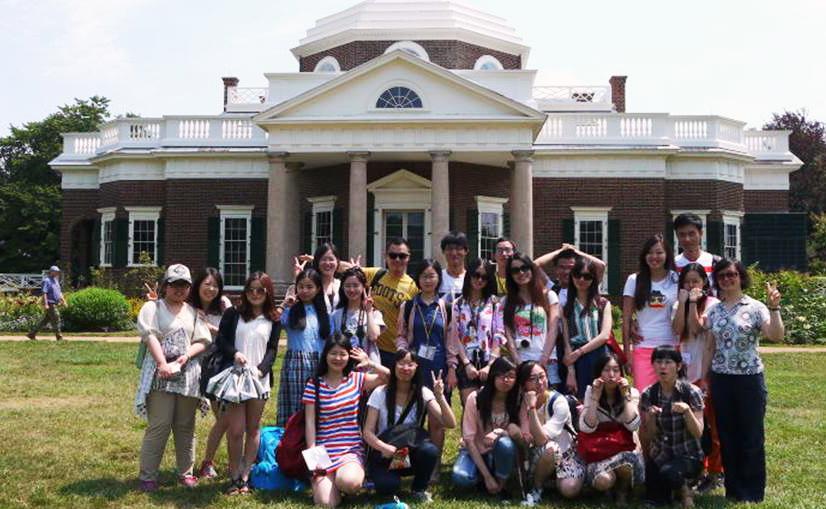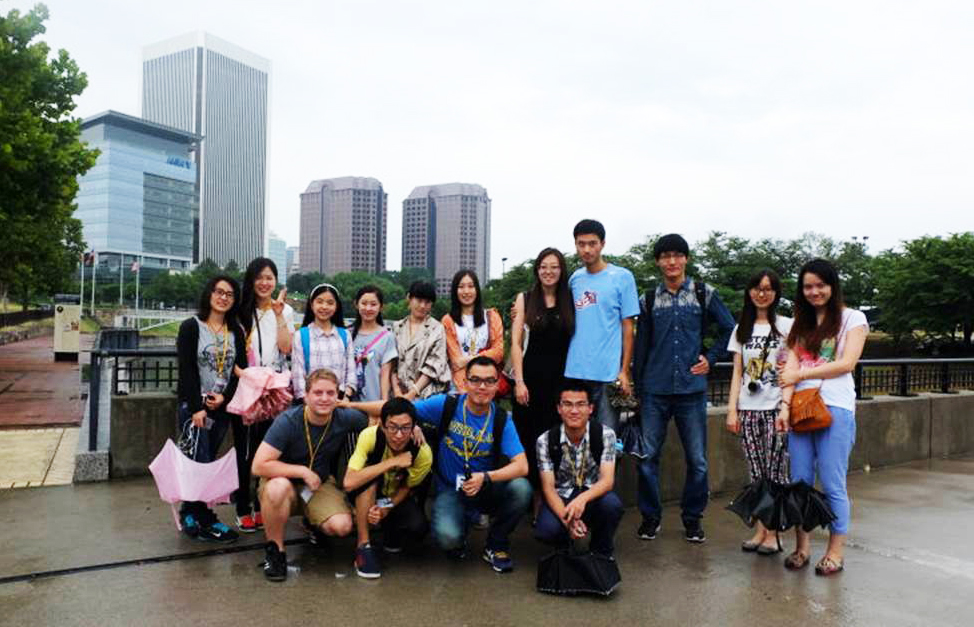 VCU Student Chaperones
An important feature of this program is the interaction between VCU students and Chinese students. The VCU student chaperones are with the Chinese students nearly every minute the Chinese students are in the U.S. – they will meet the Chinese students at the airport when they arrive; they will arrange nightly activities for the Chinese students, such as cooking dinner together, exercising together, eating out together, shopping trips, etc.; they will travel with the Chinese students on the program excursions; and they will see them off at the airport when the depart the U.S. for home. ASP provides Chinese students the opportunity to learn English in a real-time environment from someone their own age. In short, in an increasingly globalized world, this program is designed to bring Chinese and American students together in the hope that cultural differences and misconceptions can be confronted, understood, and bridged through daily contact.
Program Information
Program Price: The price per student is (USD) $3,995. This price does not include airfare and most meals in U.S. Payment is due by May 17, 2019. Students can pay directly with a credit card to the VCU Global Education Office.
Visa Category: Students will apply for B-1/B-2 visas. After students have provided VCU the necessary visa application information (e.g., name, birthdate, gender, affiliated university, and copy of valid passport information page), VCU's Global Education Office will provide the student with the necessary documentation to take to the nearest U.S. Consulate/Embassy to request a visa.
VCU Housing: Students will live in the Cary & Belvidere Residential Apartments. These are suite-style rooms, with kitchens, living rooms, laundry facilities (4 students per suite). ASP will provide pots, pans, plates, and cooking utensils students will need to cook food.
Meals: There are a number of restaurants near VCU, and students can take advantage of VCU's student dining facilities; however, most students will want to cook in their dorms. On at least four occasions, we will provide the students with food – Orientation Brunch, BBQ Cookout, Picnic at Rice Rivers Center, and Farewell Dinner. Also, because the students will be spending eight nights in hotels (two nights in Virginia Beach, two nights in Washington, DC, and four nights in New York), these hotels will provide breakfast to the students at no charge.