VCU hosts global scholars through Fulbright Gateway Orientation

VCU hosts global scholars through Fulbright Gateway Orientation
Contact: V. Renee Russell
VCU Global Education Office
Phone: (804) 828-3636
vrrussell@vcu.edu
global.vcu.edu
RICHMOND, Va. (Aug. 22, 2019) ― After only one week in the U.S., Unur Sukhbaatar has a greater understanding of the U.S. academic system, which he will use as he begins his first year as a Fulbright scholar studying public administration at Cornell University.

"In a very short time, I feel like I've learned everything I need to be successful in my academic studies," he said.

Unur, from Mongolia, is just one of the 78 scholars that Virginia Commonwealth University hosted as part of the Fulbright Gateway Orientation from August 12-16.

Organized by the Global Education Office, the program included three days of presentations, workshops and break-out sessions designed to acclimate the scholars to academic study in the U.S.

This orientation is sponsored by the U.S. Department of State's Bureau of Educational and Cultural Affairs as part of the Fulbright Program, the U.S. government's flagship international exchange program. It is designed to introduce scholars to the higher education landscape in the U.S. and American culture as part of the overall goal of promoting mutual understanding and assisting with their entry into their U.S. academic programs.

Another goal of the program is to help the scholars build a network of colleagues as they launch into their roles as Fulbright scholars.

"You really get the sense that you're not in this alone," said Michael Reinders from South Africa who will study political science at Georgetown University. "There is a community of support that automatically develops as you participate in this program."

"It's important for these scholars to build networks that will support both their academic experience now, and their eventual careers," said Amina Khan, foreign Fulbright student adviser with the Institute for International Education. "The orientation gives them the ability to establish a strong foundation for what those networks will become."

This marks the fifth year that VCU has hosted the program, with previous orientations held in 2012, 2013, 2014 and 2018. Nearly 40 countries were represented in this year's cohort.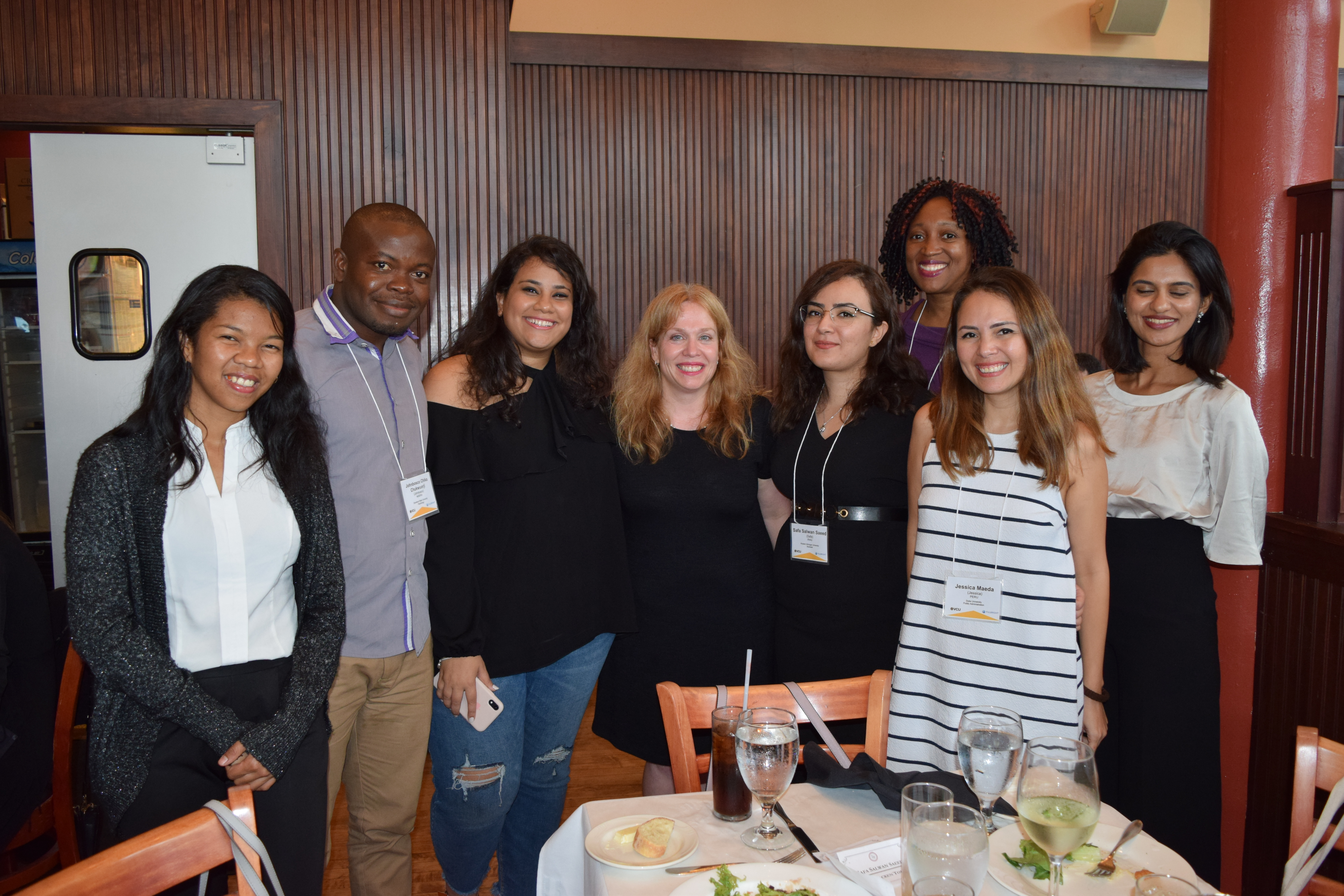 Jill Blondin, Ph.D., executive director of the Global Education Office (fourth from left), joins the Fulbright Scholars during a farewell dinner in their honor.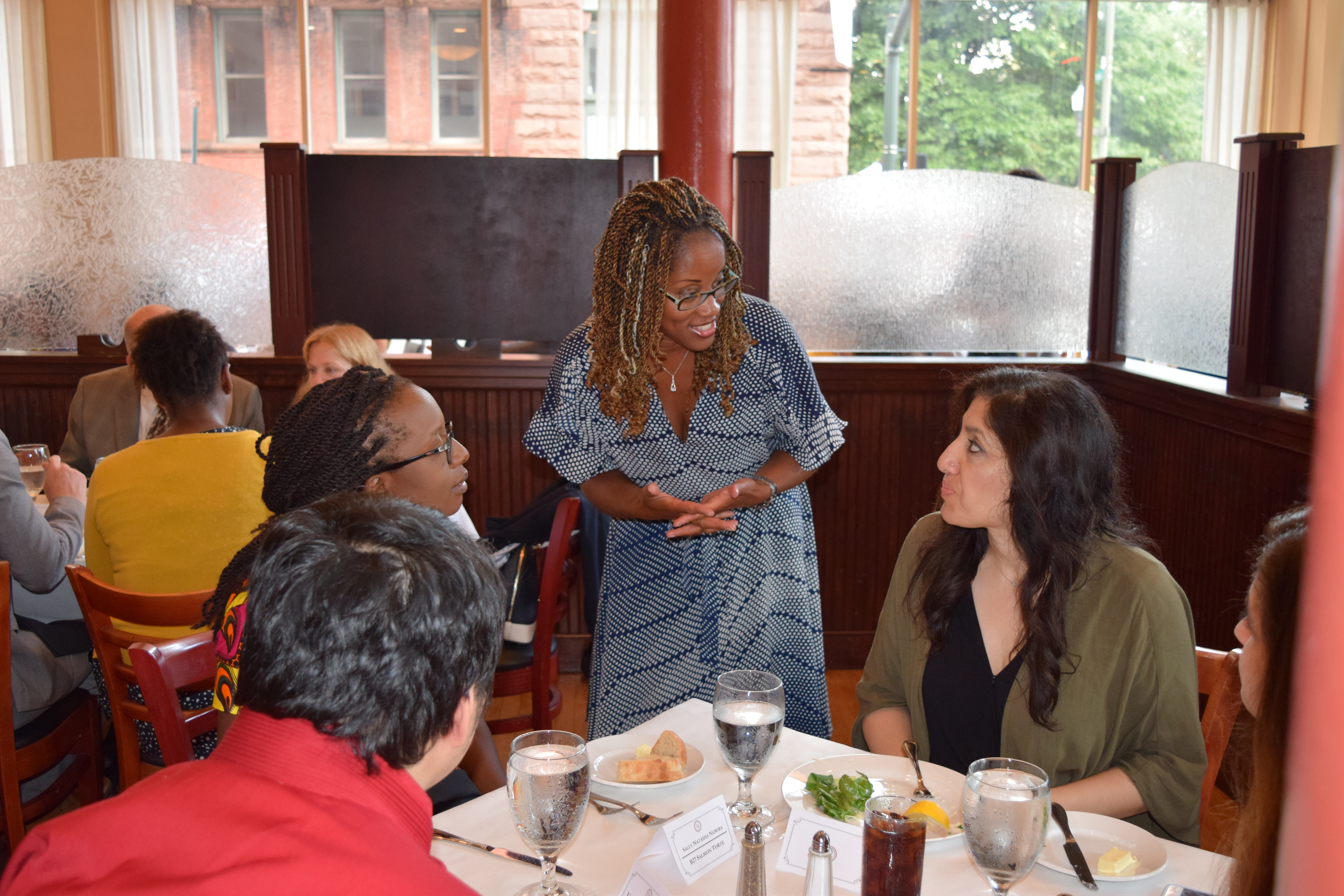 Deborah Noble-Triplett, Ph.D., senior vice provost for academic affairs (standing; center), speaking with the Fulbright Scholars.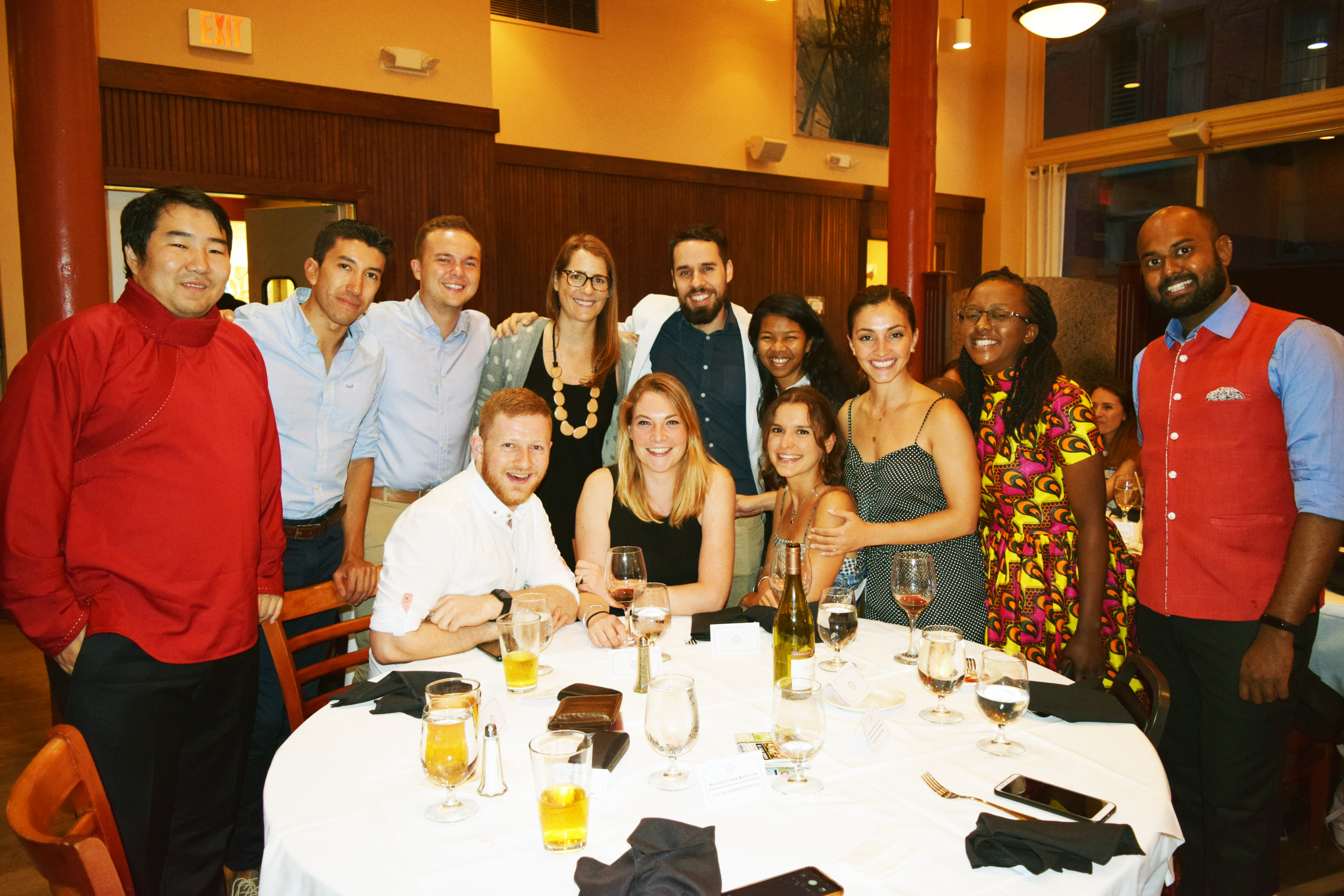 The Fulbright Scholars with Elizabeth Hiett (standing; fourth from left), special programs coordinator for the Global Education Office.