2016-17 News
June 15, 2017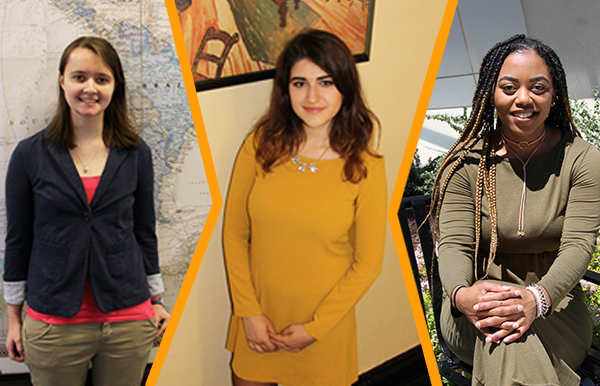 Three Virginia Commonwealth University undergraduates, Zhelia Arif, Megan Mair and Noelle Pooler are recipients of Undergraduate Summer Research Fellowships, and will have the opportunity to research areas for which they have great passions, hoping to help others around the world have better lives.
February 15, 2017
Virginia Commonwealth University's Office of the President and South Africa's Ambassador to the U.S. Visits VCU hosted Mninwa Johannes Mahlangu, South Africa's Ambassador to United States, on May 26. Mahlangu discussed "VCU-South Africa Connections: Past, Present and Future" with VCU president Michael Rao, faculty and students who have academic and cultural connections to South Africa.
April 12, 2017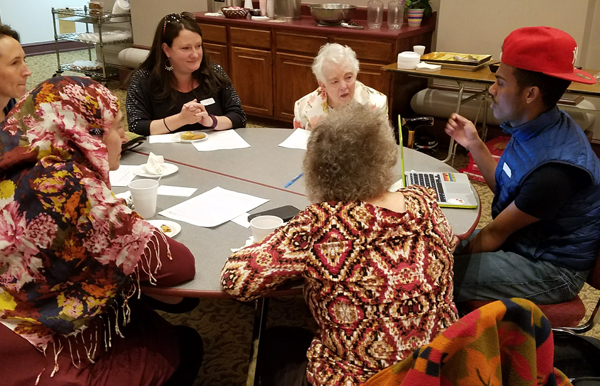 "Uniting Humanity: Conversations with Our Muslim Neighbors," an event organized by a team of Virginia Commonwealth University English Language Program faculty and International Student and Scholar Programs staff, attracted more than 100 people eager to talk, listen and learn.
May 15, 2017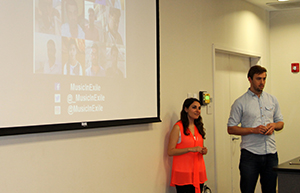 Sasha Ingber and Alex Ebsary, co-founders of the D.C.-based non-profit organization Music in Exile, have a passion for telling the stories of talented musicians who are refugees due to wartime. The two recently spoke to a class of VCU Globe students about how the project's mission to bring the tragic accounts of refugees to the rest of the world can bring about knowledge, empathy and understanding.
February 15, 2017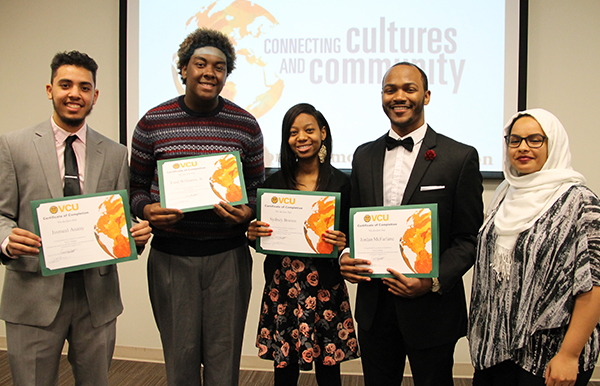 During the annual VCU Globe graduation ceremony in January, senior vice provost for academic affairs Deborah Noble-Triplett, Ph.D., congratulated students for completing the requirements of the three-year living-learning program.
"I am so pleased to be a part of a university that understands the importance of programs like this, which understands the global world that we live in and ways that we can provide opportunities for our students to be in touch with that," she said. "You are living examples of what our future holds."
January 31, 2017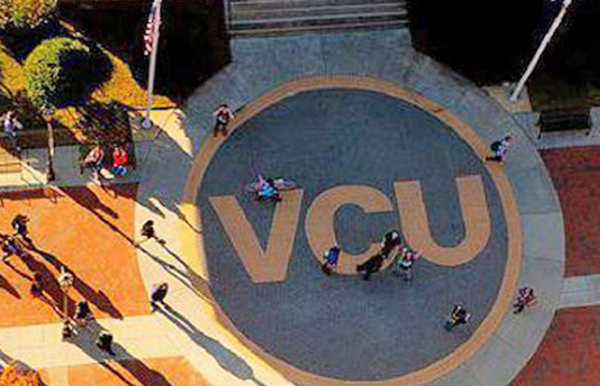 Presidential Executive Order Affecting International Students
In light of the recent U.S. Presidential Executive Order, the VCU Global Education Office is reaching out to students and scholars with personal, geographic or cultural ties to affected areas and to anyone with concerns.
December 13, 2016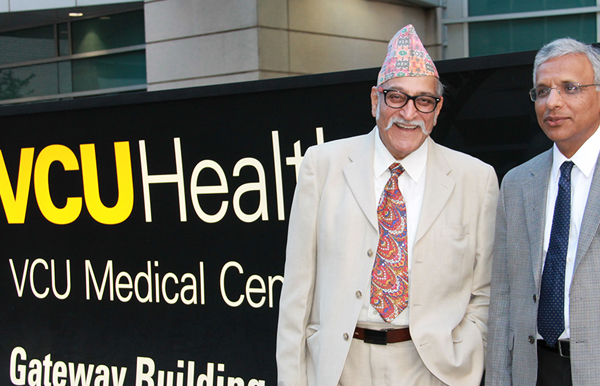 There was not a dry eye in the room as the 2013 family drama, ASTU-So Be It, came to a close. The film chronicles the life of Dr. Chakrapani Shastri, a retired professor suffering from dementia, who goes missing while in the care of his daughter.
October 31, 2016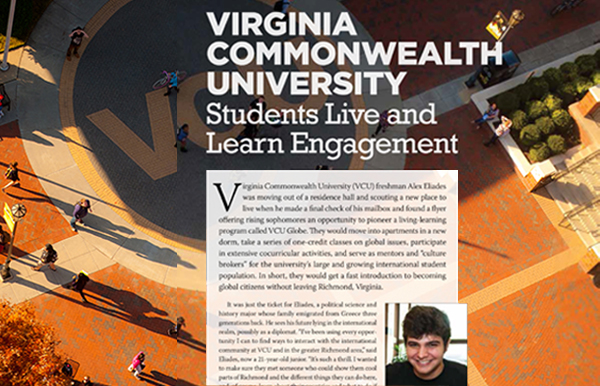 Virginia Commonwealth University (VCU) freshman Alex Eliades was moving out of a residence hall and scouting a new place to live when he made a final check of his mailbox and found a flyer offering rising sophomores an opportunity to pioneer a living-learning program called VCU Globe. They would move into apartments in a new dorm, take a series of one-credit classes on global issues, participate in extensive cocurricular activities, and serve as mentors and "culture brokers" for the university's large and growing international student population. In short, they would get a fast introduction to becoming global citizens without leaving Richmond, Virginia.
October 12, 2016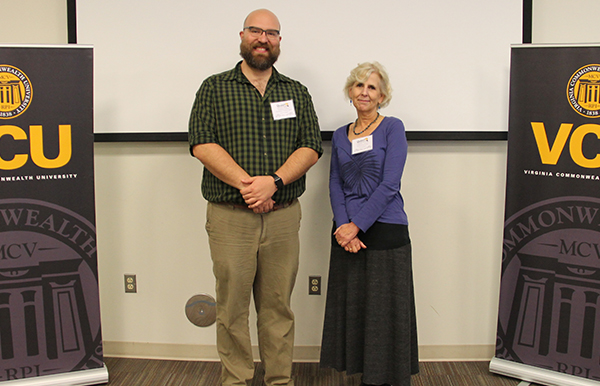 Virginia Commonwealth University's Global Education Office has awarded fourteen grants to projects that support the university's global priorities to improve the recruitment and retention of international students and scholars, increase the global engagement of VCU students and faculty, and expand VCU's global footprint through research, teaching and global engagement.
December 21, 2016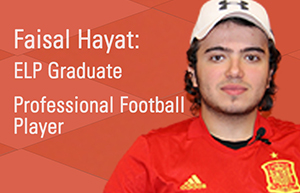 Faisal Hayat, English Language Program graduate, shines both inside and outside the classroom. Learn about his experience as a student and professional athlete with the Spain national football team.
September 15, 2016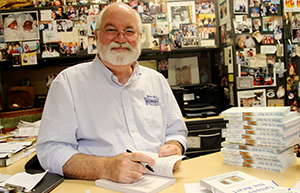 Gregory J. Boyle, S.J., founder and executive director of Homeboy Industries in Los Angeles, California will highlight National Hispanic Heritage Month at Virginia Commonwealth University, in collaboration with Sacred Heart Center.
September 7, 2016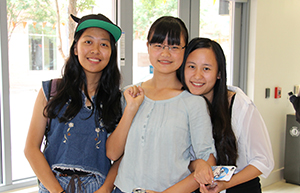 When many Virginia Commonwealth University students set off to their homes, jobs, internships, travel and even study abroad this summer, the VCU campus became home to a wide range of international visitors. From Iraq to China to Saudi Arabia to nations across Sub-Saharan Africa – campus was abuzz with students and professionals who chose VCU as their destination to learn English, enhance their careers, engage in the community and learn about American culture.
April 4, 2016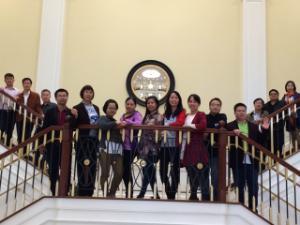 Over the last six months, a cohort of faculty from Youjiang Medical University for Nationalities in Guangxi, China has participated in a medical faculty development program hosted by Virginia Commonwealth University.
Since October 2015, twenty-two faculty members have participated in the YMUN Education Qualify Project, which consisted of four months of English language training through VCU's English Language Program, one month of lectures focused on medical pedagogy, and one month of tours and observations of medical classes, both through the School of Medicine.