Pakistan faces challenging connections with neighbors

At VCU, ambassador says Pakistan faces challenging connections with neighbors
By VCU University Public Affairs
RICHMOND, Va. (Oct. 16, 2019) ― Virginia Commonwealth University's Global Education Office and the Department of Political Science in the College of Humanities and Sciences hosted a conversation with His Excellency Asad Majeed Khan, Ambassador of the Islamic Republic of Pakistan to the U.S. on October 11, 2019. During his visit, the ambassador presented a lecture titled 'Evolving Regional Scenario — Pakistan's Perspective' to a room full of interested faculty, students, staff and community members, in addition to answering pertinent questions posed by the audience.
Among the extensive topics covered in the discussion, Ambassador Khan gave his views of the humanitarian crisis in Kashmir, and his position that peace is necessary among neighboring territories for economic growth in the nation. "Unless we have peace with our neighbors, it will not even be possible for [Pakistan's] government to spend energy and resources on our people," Khan said.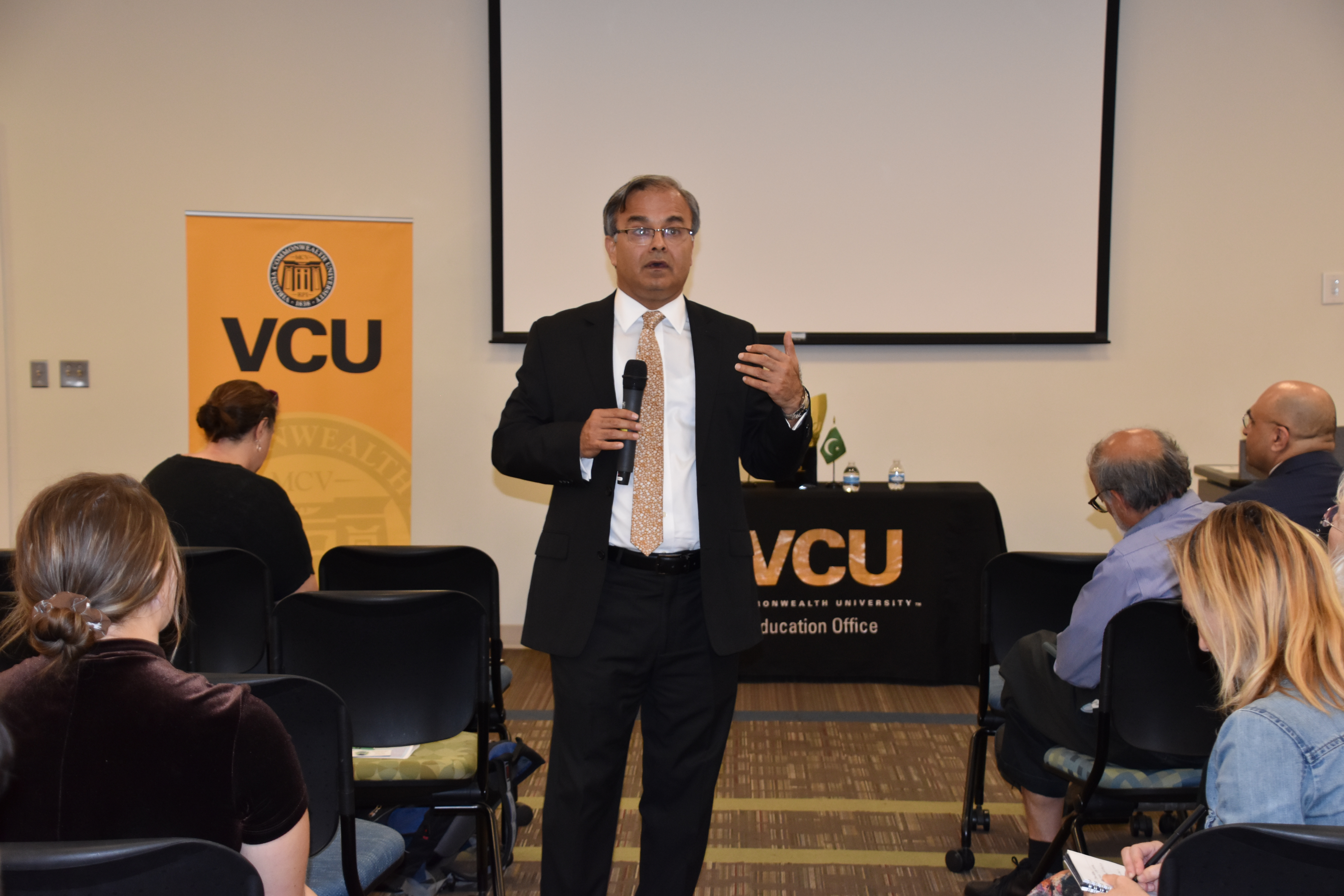 Asad Majeed Khan, ambassador of Pakistan to the United States, speaks to audience of faculty, staff, students and community members.